About Vintage Gold Watches, – passionate about excellence…
As well as a web destination, 'Vintage Gold Watches' is a partnership based in Bayswater, London, (W2) U.K., engaged in selling 'fine' Swiss watches from circa the 1950s. We particularly love this period for its classic elegance, its craftsmanship and quality. In fact we consider this the 'golden age' of Swiss watch making, when technical superiority, craftsmanship and simple timeless elegance each combined to provide us with some of the best timepieces ever made. For example we are great admirers of 1950s vintage gold dress watches from Rolex, Jaeger-LeCoultre, Omega, Longines, IWC , and Zenith and these form the basis of our collection.
We also consider these watches offer exceptional value, particularly considering the quality and the condition of the examples we hold in stock. And of course, when compared with their cost when new (adjusted for inflation) and the price of their new equivalents today, they offer incredible value for money. And then and only then, if we factor in the investment potential we have something which really 'adds up'!
But first and foremost, we fully understand that buying vintage gold watch is a significant moment in our customers' lives and so our number one priority is to make this as simple, easy and as pleasurable an experience as possible.
And while Rolex, Jaeger-LeCoultre, Omega, Longines, IWC , Zenith are the brands we favour, we can of course, and do, seek and find other watches on behalf of our clients. This may be on a ad hoc basis whereby we will make a note and keep a look out, or on a retained basis by placing a deposit. For more information please see 'Need Extra Help Finding a Watch' below and further details in our FAQs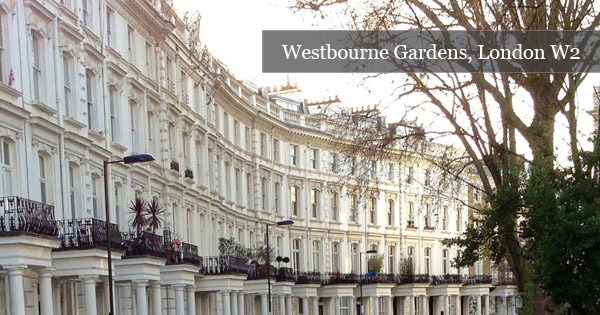 A Vintage Gold Watch as an Investment
It is rare to find an investment one can wear…. and often surprising that pieces of such beauty and elegance, from time honoured Swiss watch houses, can be acquired for such relatively little money. The huge advantage of course in buying vintage, is the value will rise from almost the moment you take it home. And this value, is as reliable, in fact 'perpetual', as the timepiece itself! And since new markets for such items are opening up, in China and across the world, the positive influence on prices is likely to continue for the foreseeable future. And for the serious investor, or collector, there are some special tax advantages associated with buying vintage watches. Specifically, HM Revenue & Customs (in the UK) regard these items as "wasting assets" and so cannot charge Capital Gains Tax on the profits made when they are sold, (provided they have not been used in the course of business). For the private investor, this strange anomaly is something of a gift from the taxman. If money is retained in a bank account, the small interest earned is taxable. If a second property is purchased and then disposed of, again, there will be tax to pay on the profit generated by the sale. But if the same funds are used to purchase a collection of vintage watches and then, in due course, these are sold at a profit, no Capital Gains Tax is owed to the Revenue. Of course we need to add the usual disclaimer not to treat this as 'advice' but purely background information for you to check with your financial advisor or HM Revenue & Customs. This situation is not unique to vintage watches. Antique guns, classic cars and motorcycles, antique scientific instruments and some mechanical toys all qualify as wasting assets in the same way. But to repeat, ask your financial advisor about this. And perhaps, at the same time, you might ask why he/she hasn't told you about this before!! We can't but suggest of course, there is no potential commission here for the advisor, if you buy a a vintage watch, a small collection or perhaps grow a large one over time!
A Vintage Gold Watch in everyday use
It useful here to say that there are many similarities in owning a vintage watch and owning a vintage car…  For example, a carefully chosen vintage car, properly maintained and well cared for, can be relied upon in everyday use, quite satisfactorily for a very long time and with great reliability. And the same can be said about a vintage watch. And even though a Swiss watch is superbly engineered with with legendary Swiss reliability, a vintage watch remains a piece of micro mechanical engineering, made over 50 years ago and therefore one may not expect the ultimate performance and reliability of a modern watch. Typically a vintage automatic watch may still need help with winding from time to time and the typical accuracy may vary by up to ± 30 sec per day. Note when we restore a watch we aim for better than ± 10 sec / day accuracy when it leaves our hands.
And please bear in mind that gold, particularly vintage 18ct gold, is a relatively soft metal which is by no means as hard wearing as a modern watch case. Therefore some care will be needed to avoid scratches and dents, which will significantly effect the value of a watch. It is also crucially important that vintage watches are kept away from water dirt and dust. This is because a vintage watch will very likely not be be water-proof, no matter what the original specification of the watch. So water and dust must be avoided as these will definitely cause harm the to the movement.
Need Extra Help finding your watch?
If you have a good idea of the watch you are looking for, but your search is proving fruitless and taking up too much of your time, why not let us do the searching for you? After all we are doing this all the time and we happen to enjoy it! We will undoubtedly have many more sources and contacts than your good self and for a deposit we will happily beaver away for you until we have found you just the watch you are looking for. Please see our FAQs for more details.
Need a little Time To Pay for your watch?
If you see just the watch you have been looking for here today, but it's just at the wrong time of year in terms of your cashflow, then why not use our Layaway facility? It is so simple… we take a 20% deposit and provide you a sales invoice for the watch for the full price. The watch is then marked sold so it is yours, but we look after it for you in our safe while you settle the balance over up to eight months in equal 10% payments.  No interest is paid because no 'loan' is made!
For more background about Vintage Gold Watches and our services please see our FAQs below.